With the change in the season comes new beginnings!
Bolthouse Properties and Seven Oaks Business Park congratulate Valley Montessori Academy on the recent groundbreaking for their new facility.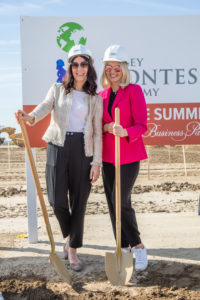 Led by Anna Dulcich and Oxana Raimonda, the Academy is one of the few private Montessori schools in Kern County. The new expanded location will provide programs for toddlers as young as 18 months, preschoolers, and lower elementary-aged students as old as 9 years.
The Montessori curriculum varies by program; however, the goals for the school are consistent:
To enter a partnership with parents in the education of their children
To lead children toward mastery of individually identified intellectual, social, physical, and daily life skills
To foster in the children deep and persistent curiosity that will lead to a lifelong pursuit of knowledge
To help children develop self-confidence, become an independent, responsible, self-disciplined and self-motivated learner
To assist each child develop a habit of concentration
To instill in each child a sense of personal responsibility for the world in which we live
To spark in our children wonder, imagination, and joy
"The community around Seven Oaks Business Park is growing as more families move into the area neighborhoods — Belcourt and Highgate and new businesses develop. The Valley Montessori Academy will soon provide another alternative for parents who are seeking a live-work-play balance," says Senior Vice President, Bruce Davis.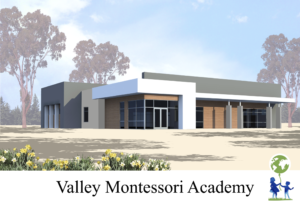 The Valley Montessori Academy is scheduled to open in the Summer 2021. For more information, about Valley Montessori Academy, visit valleyma.com.
As the year continues to unfold, Bolthouse Properties looks forward to updating the community on the latest news within our community.