Retail business booms in Bolthouse's Seven Oaks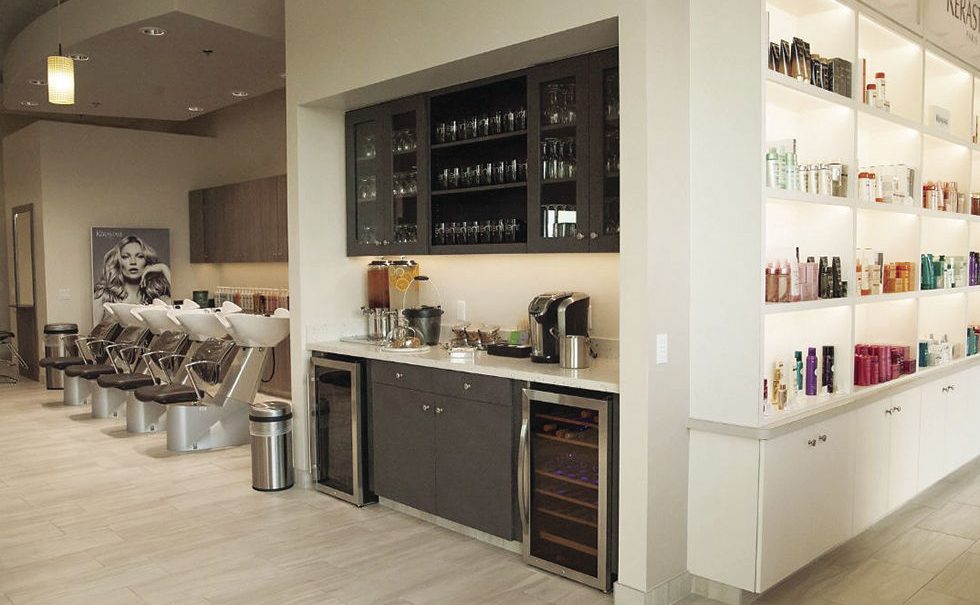 Israel Vasquez said it all when he explained on a recent local radio show why he decided to open a second location for his iconic Bakersfield meat market in Bolthouse Properties' Grand Island Village shopping center.
"We are your upscale meat market. There's no better (location) than the Seven Oaks area," noting he wanted a location that would reflect what Wood-Dale Market represents.
The small neighborhood market on Stine Road has attracted discerning customers seeking high-end meat for more than six decades.  Vasquez, who purchased the store in 2003, offers customers top quality meat and top quality service.
Watching meat sales triple under his family's ownership, Vasquez recognized the need to find a second location. Bolthouse Properties' Grand Island Village was the logical choice. Wood-Dale's approximately 3,000-square-foot new shop will open soon with an expected staff of 15.
Wood-Dale is not the only iconic Bakersfield business to expand to Grand Island Village.  Another is Dewar's, which has been dishing out ice cream and selling candy since long before World War II. As the southwest region grew, the next generation seized the opportunity to implement a new business model with this location having an express drive-thru for ice cream.
Some of the center's tenants include Runaway Gypsy Boutique, which offers boho chic to business casual women's fashion, Opulent Salon, Beautologie, SportsClips, and Elegant Nails & Spa. Valley Republic Bank, Magic Real Estate and State Farm Insurance are among the business offices located in Grand Island Village. Health and wellness tenants include In-Shape, Bakersfield Eye Care, and Grand Island Dental. Additionally, included are three restaurants Wiki's Wine Dive & Grill, Jersey Mike's Subs, and Sol Y Luna Mexican Cuisine.
Bolthouse Properties is methodically developing the Buena Vista corridor in Bakersfield with a balance of retail centers; business centers and master planned residential neighborhoods.
The Bolthouse Properties' Seven Oaks master plan is designed to support the live-work-play concept.  Thoughtfully planned residential neighborhoods are located adjacent to and within walking distance to retail centers making a morning walk for coffee or brunch just one possibility.  As the area grows, the residents will be able to access the multi-purpose trail to walk or bike to work in the Business Park, to neighborhood schools and to parks and recreation centers.
"At Bolthouse Properties, we take the long term perspective of being an owner after the project is completed.  We take special care with the planning, design and execution of the details to deliver projects that add long term value to the communities." said Senior Vice-President of Development at Bolthouse Properties, Bruce Davis, adding that "We are part of the Seven Oaks community and plan to be for a long time."
Their goal is to attract the local iconic businesses and retail tenants to the Seven Oaks/Buena Vista corridor ensuing that quality remains for generations to come.
Signature architecture with beautifully lit fountains and patios can be found at both Grand Island Village and nearby Mustang Square. The Mustang Square center, adjacent to Stockdale High School and the Seven Oaks community, is anchored by a distinctive clock tower.
Exciting new tenants to Mustang Square include Haveli Indian Grill, Umi Sushi & Sake, TBaar, Me-N-Ed's Pizza, Angel Donuts, Star Beauty Salon and Palazzo Nails & Spa. Rounding out the center are Premier Family Health Care and Walgreens as well as Cruz Thru Carwash and Kern Schools Federal Credit Union.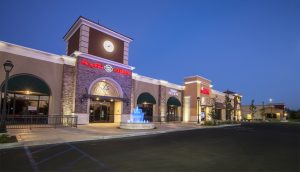 Moving south along Buena Vista Road, Bolthouse Properties has begun construction of their next retail center at the entrance to Seven Oaks Business Park. This new retail center adjacent to the multi-purpose trail will support the underserved demand of the Business Park occupants and nearby residents. Set to open in December is Centric Health Urgent Care with a pharmacy to follow. Coming in 2018 will be a Sully's service station that, in addition to fuel, will offer a convenience store and a small café with patio dining.
There is still opportunity for a variety of discerning retail businesses to capitalize on this growing area at the entrance of Seven Oaks Business Park. With approximately 80,000 square feet of projected retail space to support the 267-acre Business Park, clearly the boom is just getting underway.