Local Thai Restaurant, Blue Elephant Announces plans for relocation to Belcourt Village Seven Oaks in 2023!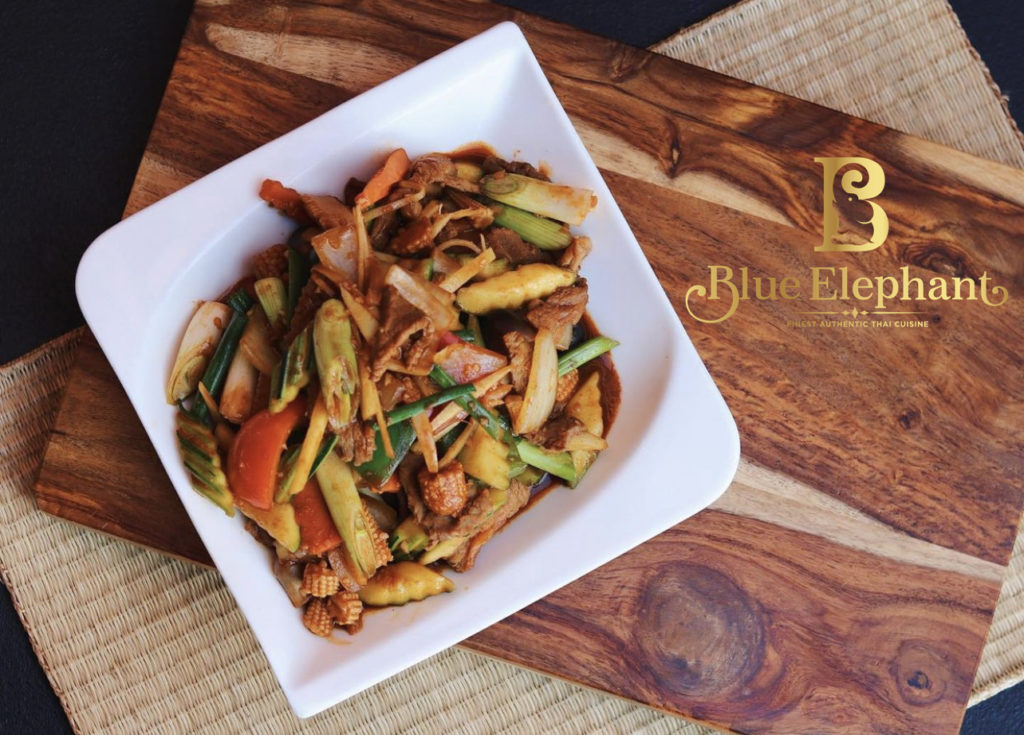 Bolthouse Properties announces the addition of Blue Elephant to Bakersfield's newest destination center, Belcourt Village starting Spring of 2023!
Upon completion, the new restaurant relocation will provide Blue Elephant with significantly more space. Patrons can look forward to more indoor seating, a dedicated bar space and expansive outdoor dining. The outdoor patio will overlook the center gathering area which will feature firepits, a lawn space with intimate outdoor seating, and other interactive amenities.
"Our team at Blue Elephant is beyond excited to be welcomed in the team at Belcourt Village. These are exciting times for us, and this relocation will help us bring so much more to the community here in Bakersfield! Prepare for a great time with delicious Thai food for everyone!" says Treerat "Jimmy" Iamurairat, co-owner of Blue Elephant.
Located at the corner of White Lane and Buena Vista Road, the authentic Thai restaurant, Blue Elephant is headlining the Phase 2 announcement for Belcourt Village.
"There's a lot of buzz about what's happening at Belcourt Village! We've been specifically looking for local restaurants as a part of Phase 2 and are excited to welcome Blue Elephant to the growing neighborhood. Their addition will provide neighboring residents and businesses an alternative sit-down dining option right in their backyard," says Executive Vice President of Development, Bruce Davis.
Phase 1 of the nine-acre retail center, Belcourt Village is expected to open next month featuring Starbucks and will shortly be followed by Pilates Barre and Electric Cycle Studio, two locally owned fitness-based businesses in June.
Over the coming months, the community can expect to hear more exciting revelations of Phase 2 for Belcourt Village construction is expected to commence later this year.
Blue Elephant will continue to operate from their current location until construction is complete in Spring of 2023.