From Dreams to Reality!
Bolthouse Properties is excited to announce this month marks the opening of Phase I of the coveted Belcourt Village to the Seven Oaks community! When complete, this destination lifestyle center will span 9.5 acres encompassing eleven separate structures woven together with meandering walkways, gathering spaces, and lusciously landscaped common areas.
Phase 1 tenants include Starbucks, which will open this month, followed by local businesses Electric Cycle Studio and Pilates Barre in June.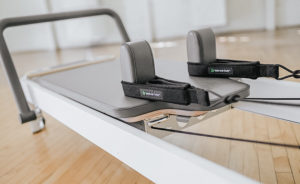 "When I decided to open a studio, I knew I wanted it to be more than just a studio. I wanted to create a community and an environment that encouraged people to come as they are. I wanted to create a space that bridged the gap between small boutique studios and big chain types. A place where people could come and escape the outside world for a moment and rejuvenate their physical, emotional, and mental well-being. And that is what our members will find when they walk through the doors of Pilates Barre," reflects owner Irene Clancy.
Pilates Barre will provide low-impact classes, which over time can help the body change and grow through movement. These classes are designed to build strength while increasing flexibility and mobility. The studio will be led by Irene, herself who has taught more than 3,000 classes to date!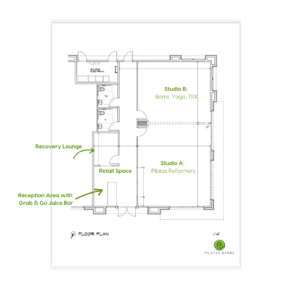 The site will feature two separate studios with two different offerings that will allow Pilates Barre to provide members with a wider class variety and greater flexibility in time. While Studio A will
house their 10 Pilates reformer/tower beds, Studio B will serve as the Fit Room.  Here members will find modern, energetic, and endlessly creative classes such as barre, PHIIT, TRX cardio, dance HIIT, yoga, and more! Additionally, there will be a Recovery Lounge with self-serving deep tissue massage rollers with the option of infrared lights, aimed at helping cells regenerate and repair, promoting faster healing and overall wellness.
To learn more about Pilates Barre membership options visit BakersfieldPilatesBarre.com.
"As fellow Seven Oaks residents, it was important for Irene and her husband, Scott, to open their studio within the community they live in and have raised their family. This embodies the live-work–play lifestyle Bolthouse Properties has created within the Master Plan of Seven Oaks. We are thrilled to welcome Pilates Barre and look forward to their opening," says Bolthouse Properties Executive Vice President of Development, Bruce Davis.
Next month, we will look closely at Electric Cycle Studio to learn more about its offerings. For the latest developments on Belcourt Village, visit online at BolthouseProperties.com.