BUILDING WITH A PURPOSE: Developer Designs Seven Oaks with live, work, play at the forefront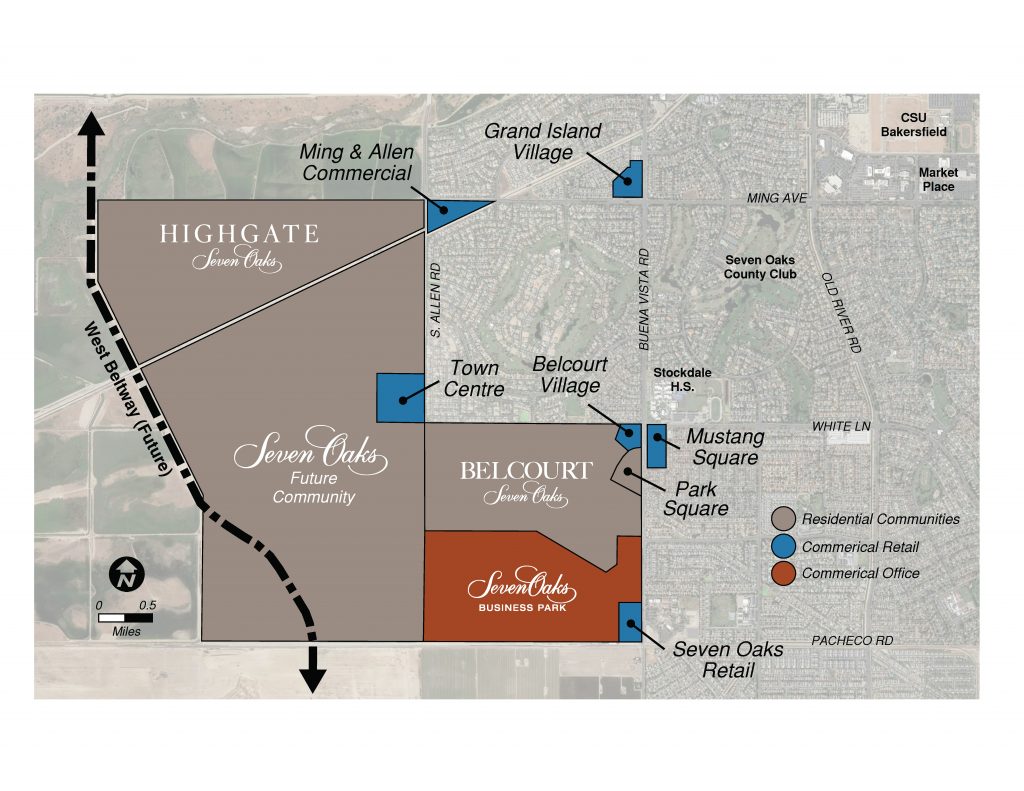 Driving through Bakersfield, it's often obvious where one developer stopped building, and another began. The landscaping changes, as does the color palette. Often retail is built without any thought given to what the neighboring residential area needs.
But with master planned communities everything is cohesive. Residential, retail, and businesses gel together to make a vibrant, highly sought-after community.
That's what Bolthouse Properties set out to do with continuing and expanding the master planned Seven Oaks community in southwest Bakersfield.
Over the next 20-plus years, the roughly 1,800 acres west of Buena Vista Road will see business, retail, and multiple levels of residential construction. It's all part of a plan that started coming together 15 years ago with the development of the West Ming Specific Plan. And it's a plan that builds on the legacy of the original Seven Oaks development.
Shortly after Bolthouse purchased the property from Castle & Cooke in 1996, it began working cooperatively with Castle & Cooke on how best to develop a plan to enhance and complement the existing Seven Oaks communities.
"Together with Bruce Freeman and his team at Castle & Cooke, over many years we developed a new master plan for these next phases of Seven Oaks," said Tony Leggio, President of Bolthouse Properties.
Today, Bolthouse Properties is planning the development of the remainder of the Seven Oaks West Ming Specific Plan with a mixture of retail, business, and master planned residential neighborhoods. All of which combine to emphasize the "Live, Work, Play" idea behind a master planned community.
"Because we are blessed with this unique property, it's our responsibility to plan well and not just build to turn a quick profit, but to make the community compliment the lifestyle for the people who live and work here," said Bruce Davis, Bolthouse Properties Senior Vice President of Development.
Bakersfield Assistant City Manager Jaqui Kitchen spent years in the city's planning division working with Bolthouse Properties on the West Ming Specific Plan, adopted by the city in 2006.
"The plan laid the groundwork for everything that has already been built, and what is yet to come," Jacqui shared. She commended the planning and work that has gone into the west-side development.
"Master planned communities cultivate a stronger sense of community," she said. "Bolthouse has found the right balance with everything they are doing at Seven Oaks."
Building on a legacy
In the early 1990s, Castle & Cooke built the first homes in Seven Oaks, an area that was then considered the outskirts of Bakersfield. The only thing further west was Stockdale High School, which was surrounded by farmland.
The first phase of the exclusive community included an 18-hole golf course and the revered Seven Oaks Country Club. Phase two included a 9-hole extension of the golf course.
"That was the central portion of the community. Everything grew from there," said Bruce Freeman, who retired in 2014 as the president of Castle & Cooke's Bakersfield division.
Freeman currently serves as Bakersfield's Ward 5 city councilm
an, encompassing the southwest area.
"It's great to have one group of people building out a master planned community," Freeman said. "It allows for maintaining the high standards and quality design throughout."
Bolthouse Properties Assistant Vice President of Development Jeff Eittreim was working at Woodbridge Pacific Group (WPG) when the planning for the Belcourt community began. He said Bolthouse recognized the benefit of building on the well-known and respected Seven Oaks brand.
"People know the name and what it stands for," he said. "This was the next evolution."
Retail Development
It all started with Grand Island Village.
In 2012 businesses began opening in the Tuscan-themed retail center at Buena Vista Road and Ming Avenue.
The center — with a design unlike any other found in Bakersfield — features local businesses including Dewar's Ice Cream, Sully's Chevro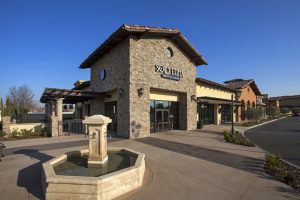 n, Wiki's Wine Dive & Grill, Sol Y Luna Mexican Cuisine, and Wood-Dale Market.
"Sully's is an example of tenants successfully stepping up their business model," Davis said.
Tim Sullivan Jr. of Sullivan Petroleum echoed those sentiments.
"The old method is building a gas station and convenience store on a high-traffic corner," he said. "This is all residential, so it enabled us to change our model based on what the community needs."
Sullivan said the new concept was a success. So much so that the Grand Island location became their new model going forward.
"A community like this creates a synergy between all aspects of life," he said.
Further south on Buena Vista Road are The Shoppes at Seven Oaks Business Park, including Sully's, Sequoia Sandwich, Centric Urgent Care, Endocrine Center and Asada Grill.
With construction finalizing this winter in The Shoppes main building, additional future tenants include Kumon, Zivel, The UPS Store and Pair & Marotta.
And while this center may be physically closer to the business park, the walking trails that encompass the area make it an easy walk from nearby homes as well.
Between March through October, the property hosts a monthly seasonal outdoor market featuring local vendors and live music.
"The Market at Seven Oaks Business Park is the perfect embodiment of community. Connectivity is built into the infrastructure and the market brings people together, creating a space and time for residents and businesses in the area to develop relationships with one another," said the Market coordinator, Erin Tenter.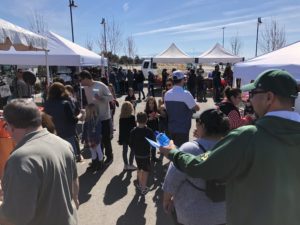 The new retail center adds to the existing Mustang Square at White Lane and Buena Vista Road.
The Broken Yolk Cafe, Kern Schools Federal Credit Union, Premier Family Health Care, Me 'N Ed's, and Walgreens bring needed services to the high-traffic area. The unique architecture and distinct touches such as the clock tower, fountain and brick facades, distinguish the center.
Looking to the future, Bolthouse Properties is designing the next retail center at the corner of Buena Vista Road and White Lane, a 9.5-acre site adjacent to the Belcourt neighborhood.
The new center is planned to be a gathering place for locals, in addition to providing services for the growing area. Belcourt residents will be able to access the center from the walking paths and paseos, and the design will seamlessly integrate with the residential development.
"The new neighborhood retail center is to provide a pedestrian friendly gathering place that is a part of the community with a variety of dining and shopping experiences," Davis said.
Business Park
In designing the master planned community, the Seven Oaks Business Park was a key aspect of the "Live, Work, Play" philosophy.
Current businesses include Bolthouse Properties, Houchin Blood Bank, Kern Schools Federal Credit Union administrative offices, Hoffmann Hospice, ADAKC, ASU Commercial, and Northern Digital.
Greg Gallion, former CEO of Houchin Blood Bank spoke about the decision to build the new facility in the business park.
"Bolthouse is going to be the next wave of growth in Bakersfield," he said. "It's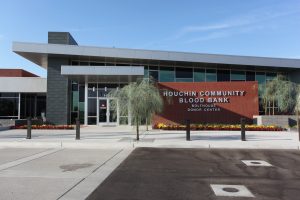 driven by a vision. It's being driven by what is in the best interest of Bakersfield and what works with each other."
The 276-acre business park can accommodate mixed-use development of 1 to 50-acre lots — home to a smaller office or a larger corporate campus. In addition, businesses have the option to purchase the land.
Stephen Renock, President and CEO of Kern Schools Federal Credit Union cited the architectural design, continuity, and location as well as the Bolthouse reputation as the reasons for building their new administrative offices in the Seven Oaks Business Park.
"We wanted to find a location that would be suitable for our needs now and we would have the ability to expand and grow without having to relocate in 5, 10, 15 or 20 years," Renock said.
Larry Vasquez, CEO and Founder of the electrical engineering-based consulting firm, Northern Digital, said it "made perfect sense" to build in the business park.
"There are restaurants here, Sully's is here, it's a really nice, high-end business park," Vasquez said.
"The Business Park is a master planned park with architectural and landscape guidelines," Davis said. "Building a community this way allows us to think about how each piece works and how it all goes together."
Residential
Right now, there are two residential developments in the master-planned community: Belcourt and Highgate, but more are on the horizon.
Back in 2013 the Woodbridge Pacific Group held focus groups within the community to get a feel for what type of community was sought after.
"We talked about land planning, circulation routes including the use of roundabouts, nearby schools and retail, and just listened to what people had to say," said Eittreim, who at the time led WPG's Bakersfield division. "As a result, Belcourt at Seven Oaks was carefully crafted to reflect the community feedback."
With six distinct developments within Belcourt including smaller starter homes, to larger luxury homes and custom home lots, the first phase of 395 lots sold fast.
Traco Matthews and his wife, Jessica Grimes, moved into their new Belcourt home in January 2019.
"The homes are very unique, they are different from any other home in Bakersfield," he said. "And this area is the epicenter of activity and
sophistication. Everything is nearby."
Driving into the development, heading west on Campus Park Drive, the Belcourt clock tower rises above.
The landscaping features a distinct palette including mature trees, "bumped out" planting areas on cor
ners, and well-lit sidewalks.
But the community boasts more than that. The larger draws to the neighborhood include an 8-acre park, and a 2-acre recreational facility that houses a pool, splash pad, a gym, barbecues, fire pits, and a room that can be reserved and used for gatherings.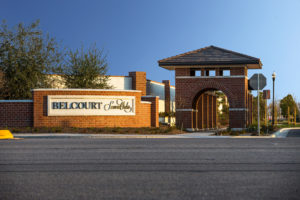 "We absolutely love resort-style living," Matthews said. "The pool, the clubhouse … we love it all."
One item that came out of the focus groups was the walkability factor. So Belcourt was designed with walking paths throughout, and they will all connect as the entire Seven Oaks community continues to grow.
The Stephan J. DeBranch Memorial Trail is 50 feet wide and will be three miles long along the "spine" of the community, with space for running, walking, and cycling. It branches off to encircle and connect the residential, retail, and business areas and, ultimately, the Kern River Bike Trail.
"We walk almost every night," Matthews said, adding he and his wife have met many of their neighbors while on the walking path.
Developed by Castle & Cooke, Highgate features four distinct communities designed for every generation and lifestyle, including The Regents, a gated, active-adult community.
With only a handful of active-adult communities in the area, Freeman noted the need for these and the success at which Castle & Cooke has built them.
"They really are well-planned," he said.
Highgate also features a first class community center fully equipped with a pool, splash pad, basketball court and more. The neighborhood has tree-lined streets with lush, beautiful landscaping and park spaces throughout, as well as land set aside for a future elementary school site.
In addition to the two single family home developments already established, Fuller Apartment Homes developed Park Square a Seven Oaks, a posh rental community featuring 224 luxury apartments, a residential club house, and common area with pool.
Building for the Future
This is just the beginning.
Davis shared that the planning happening now is, "intentional planning to ensure that each community and amenity adds to the fabric of the overall master plan."
Davis went on to share that over the next few decades, the Seven Oaks community will continue its intentional growth and focus on place-making.  Plans include numerous parks, trails, natural amenities, well-designed roadways, walking paths, water features, and plenty of open space to compliment the many innovative housing products. All of it anchored around a central community village. All building toward a community with the "Seven Oaks lifestyle".
"We're always telling ourselves that it's crazy that we live here," Matthews said. It's everything we hoped for in a community."