There's a party in Seven Oaks and everybody is invited!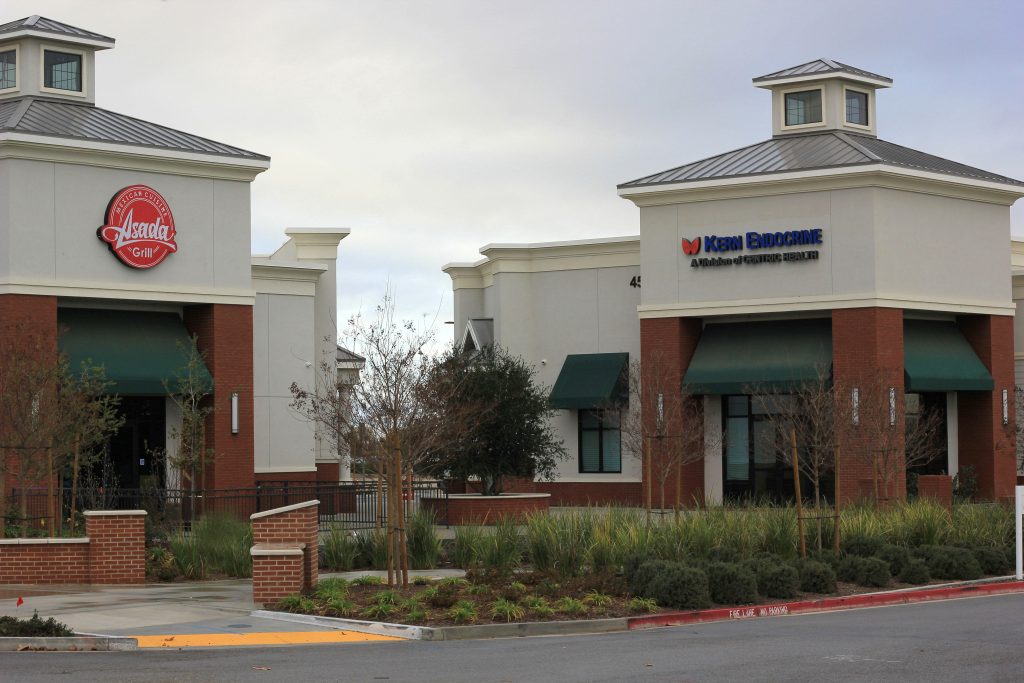 When you hear "block party in Seven Oaks," most of us aren't holding our breath for an invite. But the entire community is welcome to the event on Saturday at the The Shoppes at Seven Oaks Business Park.
Saturday's festivities will include a number of activities geared for families including a reading and signing of "Indy, Oh Indy" with local author Teresa Adamo and illustrator Jennifer Williams Cordova at 11 a.m.; bounce house and face painting from 11 a.m. to 2 p.m. and chance for kids to explore a fire engine from Station 15 of Bakersfield Fire Department at 1 p.m.
A small farmers market will be set up including vendors Broadfork Acres, Baker's Outpost, Murray Family Farms, Fachin Bees Honey, Loads of Loaves, Tibbs Jerky, Pepper Delight, Luvspun and Mint Design. Others with items to sell include Autumn's Eve Handmade Soaps, Crafty Sewer, Collective Goods, Plunder Jewelry and more.
Food samples will be offered by The Broken Yolk Cafe — Bakersfield West, Bolthouse Farms and incoming The Shoppes tenant Sully's Chevron Station. Snacks and other food will be sold by Michaelangelo Wood Fired Pizza, Fit & Grub, Dewar's Ice Cream & Fine Candies and The Shoppes tenant Asada Grill.
Nonprofits Houchin Community Blood Bank and Kern County Cancer Fund will have information tables, and other participants are Wood-Dale Market, Waterfall Cleaners, Bakersfield Eye Care Optometric Center, Beautologie Medical Group Inc., Bike Bakersfield, Entruity Wealth, Centric Health, Kern Schools Federal Credit Union, BMW of Bakersfield, The UPS Store; Dignity Health, In-Shape Health Clubs and Belcourt Seven Oaks, Bakersfield.
Organized by Bolthouse Properties, the event is meant to celebrate the growing Seven Oaks community, according to Mira Patel of Six23Media, which is working with Bolthouse Properties to promote the event.
The West Ming Specific Plan, a 20-year master planned community development, has brought growth to the southwest first through the Seven Oaks Business Park and residential developments at Highgate Seven Oaks and Belcourt Seven Oaks and now The Shoppes at Seven Oaks Business Park.
The 265-acre business park, which is adjacent to St. John's Lutheran Church, is currently home to Kern Endocrine Center, Centric Health Urgent Care and Asada Grill. Sully's Chevron Station and Sequoia Sandwich Co. are nearing completion, with plans to open this spring. Other confirmed tenants include The UPS Store, Pair & Marotta Physical Therapy and a dental practice.
Entrance to the block party is at the Stephan J. DeBranch Memorial Trail. Named in honor of Bolthouse Properties' late senior vice president of development, the three-mile, multipurpose trail is intended to connect the area's existing trail system to Seven Oaks residential developments, businesses and the surrounding community.
Complimentary parking is available at Kern School Federal Credit Union, 11500 Bolthouse Drive.
Patel said this likely won't be the last event of its kind.
"Bolthouse Properties plans to continue bring the community together through various events based on the 'live work play' lifestyle," she wrote.