THE DISH: Off to Market at The Shoppes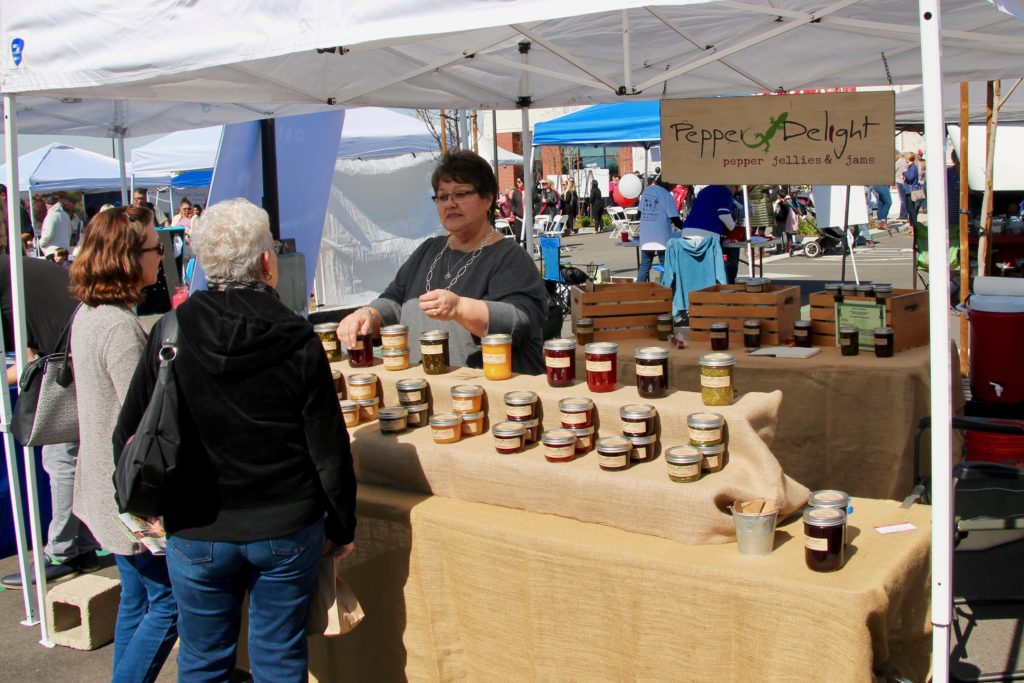 BY STEFANI DIAS sdias@bakersfield.com
Bolstered by a good turnout to its block party, The Shoppes at Seven Oaks Business Park is gearing up for a monthly seasonal market kicking off Wednesday.
Scheduled for the fourth Wednesday of each month now through October, the event will combine a farmers market with live music, food and activities for the whole family.
A mix of well-known and newer local vendors will be on hand including Broadfork Acres, Baker's Outpost, Murray Family Farms, Covenant Coffee, Tibbs Jerky, Fachin Bees Honey, Pepper Delight (jellies and jams), Luvspun Floss (artisan cotton candy), Cactusamongus (succulents), Finster Farms Microgreens & Lettuce, Rosie's Raw Living (juicer), Autumn's Eve Handmade Soaps, Beauty's Biscuits (doggy biscuits). Bring your knives and scissors to be sharpened by Road Runner Sharpening or pick up some flowers from pop-up florist Love, Sweet Lulu, which will arrange your bouquet while you wait.
Food will be available from The Broken Yolk Cafe, Kona Ice, Michaelangelo Wood Fired Pizza and Asada Grill.
Along with music, activities include face painting, which starts at $5.
Market at Seven Oaks Business Park inside The Shoppes will run from 5 to 8 p.m. Wednesday at 4521 Buena Vista Road.