Kern Medical Expansion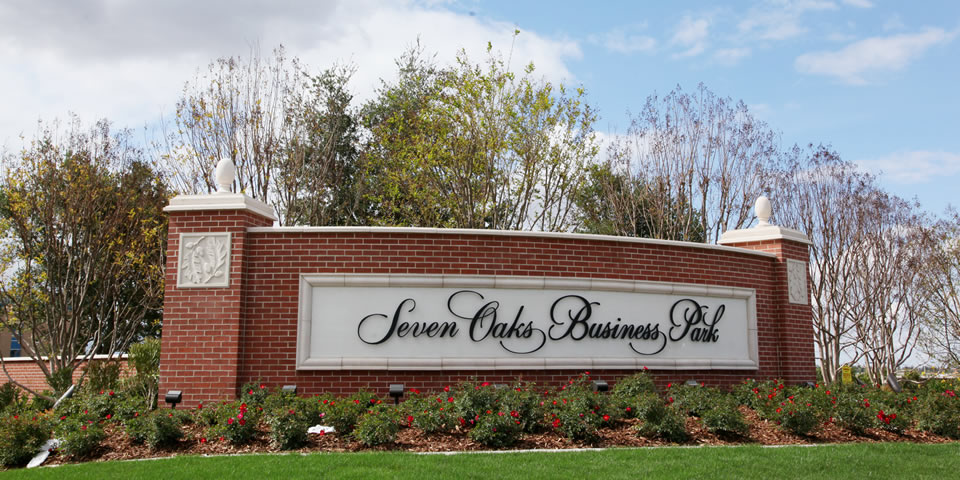 Few industries have the stability that the medical industry enjoys. There is always a need for nurses, for doctors, for clinics and hospitals; and as large generations age, the need increases.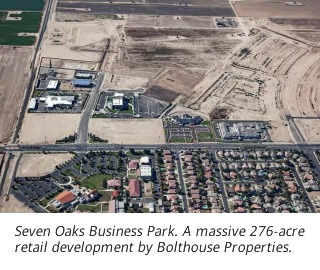 Locally, that certainly is the case. Baby Boomers have reached the age when going to the doctor is more frequent, as is the need for specialized tests and procedures. And soon, the huge slew of Millennials in our area will be requiring that much more from the medical community.
So what happens to physician practices and medical facilities when they need to expand to meet that need? They have to relocate. And sometimes that requires new developments in growing parts of town.
While few developers in our area actually build medical-only complexes, it seems like as soon as a lot is available, even in a large retail market, inevitably a medically-related company will jump at the chance for a new or improved location.
When Bolthouse Properties unveiled their plans for a massive 276-acre retail development, Seven Oaks Business Park, a few years ago, one of the first planned tenants was Houchin Community Blood Bank. That's because, as Greg Gallion, CEO of Houchin, explained, "Bolthouse actually donated five acres to us to help. We'd been looking for many years for the opportunity to expand in a way that would help us serve the community and grow." Not just relocate for the sake of relocating.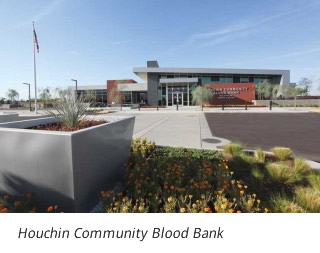 "We had four different locations in Bakersfield," Gallion said. "A G Street location, one on H Street, and two on Truxtun. So we wanted a place to better house our entire operation under one roof."
It turns out, the President of Bolthouse Properties, Anthony Leggio, and Senior VP of Development Stephan DeBranch, both heard about Houchin's mission.
"And it seemed like in the spirit of our mission of donating and giving back to the community, they wanted to do the same, and that's why they donated the land to the community blood bank," Gallion added. And that land happened to be in Seven Oaks Business Park.
"We were the first location in Seven Oaks Business Park," Gallion explained. "We broke ground literally and figuratively."
Since then, the development has grown to include many other retailers, including Kern Schools Federal Credit Union and Seneca Resources. But what is surprising, or maybe not to those in the know, is the number of medical facilities. Hoffmann Hospice opened up a huge complex to house their growing operation, the Alzheimer's Disease Association of Kern County just broke ground on their new facility, which is much larger, and will allow them to better serve the increased demand for Alzheimer's care in Kern. They were at capacity for years!
DaVita Dialysis also moved in.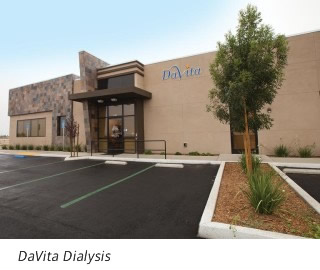 That's four facilities. And it's only phase one of this development.
According to Bruce Davis, Bolthouse Properties VP of Development, it naturally wasn't something they set out to do.
"When the development started out, it was formulated to garner several key tenants. It just so happens that many have a medical basis," he said.
"And in fact, just adjacent to Kern Schools Federal Credit Union, a new surgery center is under construction. The market just leans towards the medical industry right now; there tends to be less fluctuations."
People always need healthcare, and now, Davis said, with the Affordable Healthcare Act, more people are able to seek treatment, which means there are more people out there seeing doctors, and having tests done.
According to Kern Economic Development Corporation (KEDC) President and CEO Richard Chapman, "When you look at future jobs in demand, a majority are healthcare related. It's the fastest growing job sector in the future."
Chapman explained that the KEDC looks at the growth rate for jobs in Kern each year and when it comes to the medical industry, in 2014, there were roughly 23,000 medically-related jobs held. "It grows every year," Chapman said. "It increases about three to five percent each year. It's a steady grower, in terms of economic strength."
Chapman added that the last decade has seen our community continue to build on a solid medical infrastructure. Which really began because hospitals and physicians wanted to be able to treat people locally and keep those patients from having to travel to L.A. or San Francisco. So by offering more services and treatment options, more people are seeking help here. And we need offices and facilities that can accommodate those patients. But growth is also projected on a larger scale.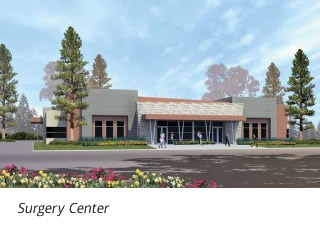 According to the Employment Development Department for the State of California, "Industry employment, which includes self-employment, unpaid family workers, private household workers, farm, and nonfarm employment in Kern County, is expected to reach 371,900 by 2022, an increase of 14.7 percent over the 10-year projections period."
And amazingly, "Twenty-four percent of the fastest growing occupations are in the healthcare field. Occupations range from home health aides that require a high school diploma or less, to medical and health services managers that require a bachelor's degree."
Chapman added that projections for 2022 are just as impressive when it comes to the local medical industry job market.
The EDD's list of fastest growing jobs in Kern include: Medical Assistants, Personal Care Aides, Home Health Aides, Dental Hygienists, Phlebotomists, Medical Records Technologists, Medical Secretaries, Lab Technicians, Rehabilitation Counselors, and Nursing Assistants. And each of them are expected to grow over 30 percent (some over 40!) in the next five years.
Just in the last year, the number of physician assistant jobs was up 7 percent. Nurse practitioners up 6.5 percent. And similar growth was seen in jobs for diagnostic medical sonographers.
"The healthcare industry continues to grow dramatically," Chapman said. "And we are expecting that eighty-five percent of future growth will be in the San Joaquin Valley. That's due to build-out from urban areas. People are moving out of big cities and closer to us, so in addition to aging Baby Boomers and normal population growth, we've got that influx of people, too."
So when space is available, medical companies and offices will jump on it.
"I think for the medical community, something that makes property like this so prime is that Bolthouse offers tenants the chance to purchase the property," Davis explained. "And that's a high desire in the medical industry."
Also, the location of the Seven Oaks Business Park, on Panama, is prime real estate. With so many home developments in close proximity, it's convenient for people.
"Our Master Plan with Seven Oaks Business Park," Davis explained, "is much like a residential one. It's a community for commercial use. What that does is protect value and aesthetics, workability, liveability, and this development is obviously adjacent to many homes.
From small to large (there are 50-acre plots available), retailers are showing interest.
"And we're hopeful we can draw large anchors to the area," Davis said. "The largest and most iconic in the development is the Kern Schools Federal Credit Union corporate building. But we have a variety."
It's going to take a long time for the development to be finished. "We're not in a rush. We're doing this in a very orderly fashion…this is several hundred thousand square feet. And we're excited about it."
And they should be. These types of developments are good for our community, not just for the tenants.
And Gallion at Houchin agrees.
"The building is working out wonderfully. All of our staff and operations can be under one roof; one location. Because it's large enough, we have been able to do more introductions to the general public in terms of tours of the facility. To show them how their blood is being managed. It's been a real asset because it allows people to get the full picture and they can see just how important it is to donate blood, plasma, and platelets."
Ultimately, Gallion said that because the location is a distance away yet (because growth is still happening toward the direction of Seven Oaks Business Park), they aren't seeing the numbers as high as they'd like now that they have the room. "It's still a ways out for some people," he said. (Also sadly, because of the new Westside Parkway development, traffic is being routed away from Houchin's draw station still located on Truxtun Extension and fewer people are donating because it's out of sight, out of mind.)
Gallion said he's not surprised that there are more medical facilities staking claims to locations in the Business Park.
"I think it reflects the growth and direction Bakersfield and Kern have been headed in for some time," he said.
As for Houchin, the new facility has allowed them some space and time to focus on evolving to meet the needs of the community.
But really, Houchin's new location allows them to focus on this side of the organization, instead of space, like they were in years past. So while things are usually critical for Houchin, Gallion is hopeful that as growth continues in that part of town, more people will remember to donate lifesaving blood products.
"Everyone who's lived in Bakersfield for a long time has seen a lot of that ag land and outlying areas converted to urban development for offices and medical facilities and other developments. It's urban sprawl to a degree, but it's also just human nature."
And as humans, we'll always need someone around to treat diseases and fix broken bones. So no matter where we see fit to plant our flag and develop land, chances are, we'll need doctors and medical facilities to set up shop there.