JOHN COX: Cafe Smitten breaks ground on southwest Bakersfield expansion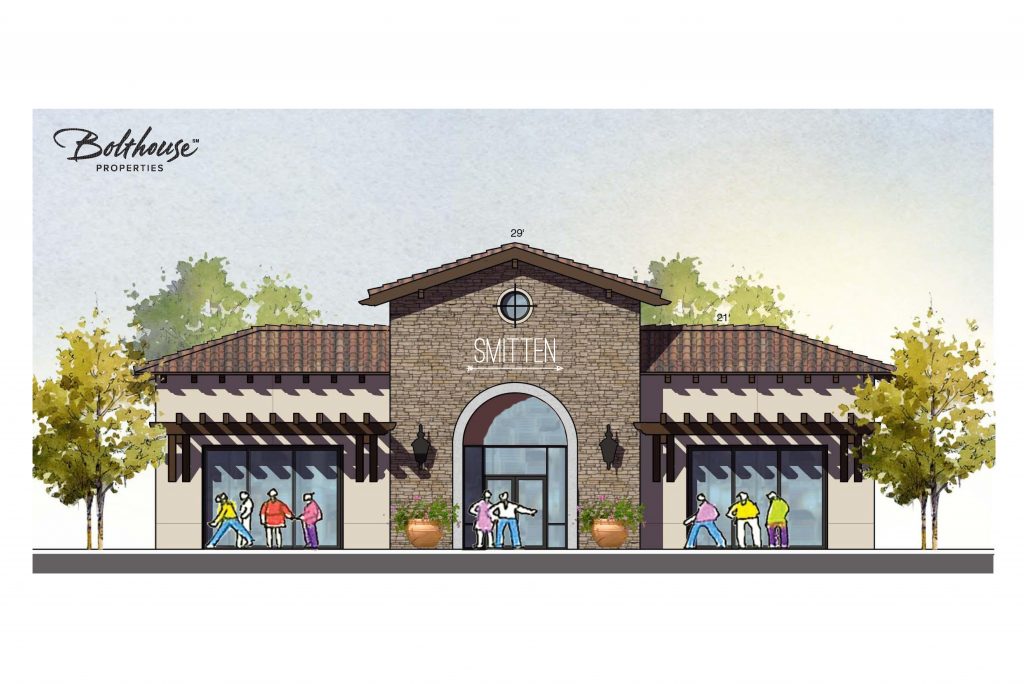 Cafe Smitten, the darling of downtown's so-called Eastchester district, is expanding to southwest Bakersfield in coordination with local real estate developer Bolthouse Properties.
At a groundbreaking ceremony Tuesday, the coffeehouse's owners, Stasie and Shai Bitton, detailed plans to open a Seven Oaks location with extended hours, a more substantial meal menu than its downtown location offers and a wide selection of beer and wine — a "fuller restaurant experience," as Stasie put it.
"It was a dream" to expand to another location, she said, and the southwest seemed an easy choice.
"We were drawing a lot of customers from the southwest to downtown," she added. "It just felt like a natural progression."
The new location, simply named Smitten, is scheduled to open in fall of 2019 on a property immediately north of the existing Grand Island Village shopping center at the northwest corner of Ming Avenue and Buena Vista Road. Grand Island Village, a property Bolthouse began to develop in 2010, currently has tenants that are mostly independently owned and operated.
Seven Oaks does have coffee houses but none of them are independents, noted Bolthouse Properties' senior vice president of development, Bruce Davis. He said bringing in Smitten will give customers a new option for quality food, good service and a positive customer experience.
"That translates no matter where you go," he said.
Shai Bitton sees Smitten adjusting well to the distinctions between downtown and Seven Oaks. For one thing, it will be easier moving into a built-to-suit space rather than a 100-year-old building that required significant adaptation, he said. There's also less need in southwest Bakersfield to generate foot traffic.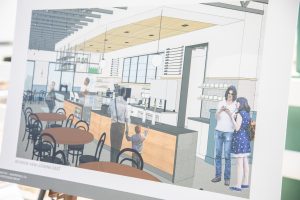 "Over here you have the feel of a big-city small coffee shop," he said. "In the southwest it's a different feel."
Angel Hansen and Nicole Miller, both of whom had driven from Tehachapi Tuesday to eat at Cafe Smitten, agreed the business has something special to offer. Hansen praised its calming atmosphere, "decent prices" and nourishing food.
Miller also complimented the menu, with its organic and freshly prepared items, and expressed an appreciation for the many plants and aesthetically pleasing design. She said she hopes the company is able to maintain those qualities as it expands.