Did you know we have a trail in our backyard?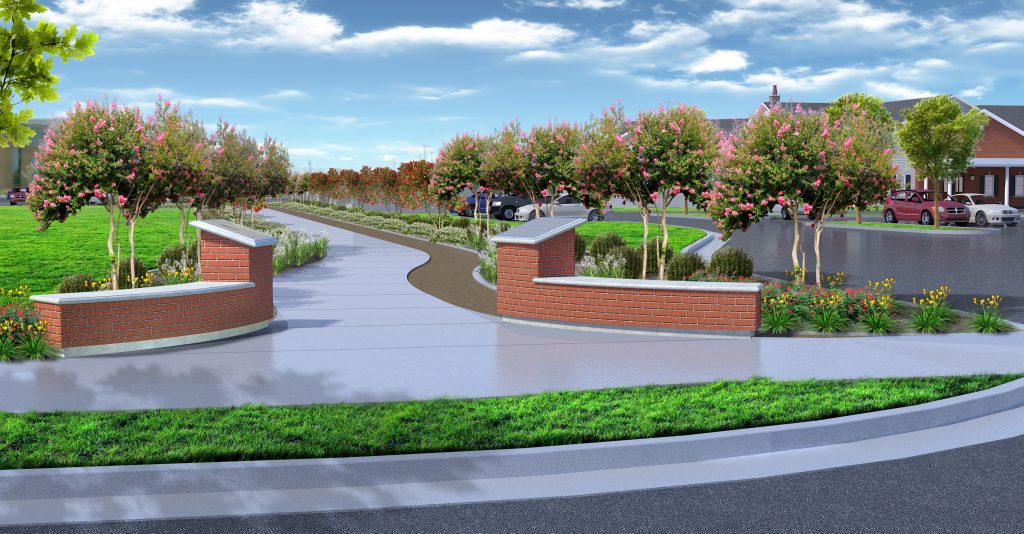 A trail runs through it – complete with a late October celebration you may want to put on your calendar.
Have you noticed our new neighborhood trail? The beginning portion of the Stephan J. DeBranch Memorial Trail was named in honor of Bolthouse Properties' late Senior Vice President of Development. The multipurpose trail, which was dedicated last November, will provide connectivity between new Seven Oaks residents, businesses and the surrounding community.
As Seven Oaks grows, the team at Bolthouse Properties, the new master planners of the community, is paying close attention to healthy lifestyles every step of the way. Once complete, the three-mile trail, which includes both decomposed granite running trail as well as a concrete walking trail, and will eventually connect us to the Kern River Bike Path. This fall you can enjoy the completed portion along Buena Vista Road and White Lane as well as Windermere Street south of White Lane.
What's the history? The West Ming Specific Plan already included an extensive trail system. Steve DeBranch championed the effort to extend the trail so that it provides connectivity to the businesses within Seven Oaks Business Park and the Seven Oaks residential communites of Belcourt and Highgate.
Tony Leggio, President of Bolthouse Properties applauds his team member's efforts – "we're thankful for Steve's fortitude to realign the path to include the trail's adjacent location to new neighborhoods." Tony, who both lives and works in Seven Oaks, went on to say "we take our vision as the master planners for this community to heart.  We work daily to maintain the integrity of a fully integrated live, work, play neighborhood."
Jeff Eittreim, Senior Project Manager of Woodbridge Pacific Group, developer of Belcourt Seven Oaks, shares that "as the trail expands, our cycling and walking enthusiasts will be able to enjoy the outdoors as well as the convenience of numerous neighborhood and business access points to the multi-purpose trail."
Haven't checked out the trail yet?  Mark your calendar for Hoffmann Hospice second annual Run to Remember; a 10K/5K run and 1-mile walk.  The event, held on October 28, 2017 starts at the east end of the Hoffmann Hospice Home at the entrance of the Stephan J. DeBranch Memorial Trail.  Visit hoffmannhospice.org for more details on participating.  Bolthouse Properties will be out there again this year and encourage your family to join us for breakfast and a morning of fun — supporting Tom and Beth Hoffmann's efforts to provide home hospice care surrounded by dignity.
We look forward to sharing more about what's happening 'around our neighborhood.' Have a question?  Send it to info@bolthouseproperties.com and we'll work on answering it!
If you'd like to learn more about Steve DeBranch's contributions to Bolthouse Properties and Seven Oaks, we encourage you to visit http://bolthouseproperties.com/about/team/