Next Phase Commences Development at Belcourt Village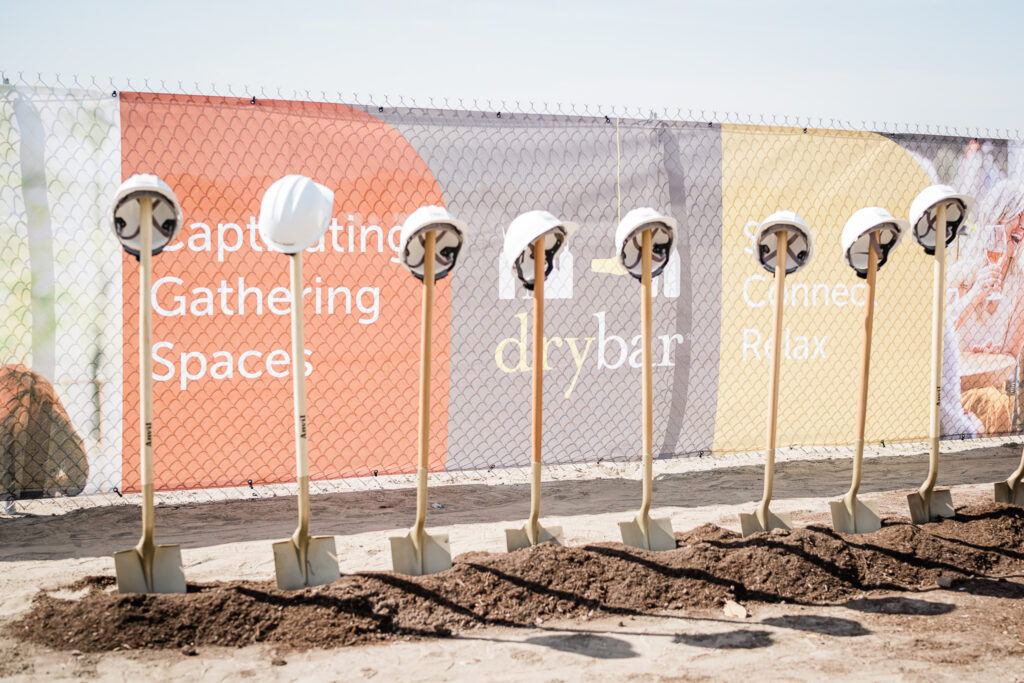 Seven Oaks is already one of the most desirable communities to call home in Bakersfield, but the impressive community is about to get even better as construction of phase two at Belcourt Village Seven Oaks begins.
On October 18th, Bolthouse Properties, along with neighboring residents and soon-to-be tenants, celebrated the groundbreaking of this next phase, sharing their vision for the overall center and its community gathering space.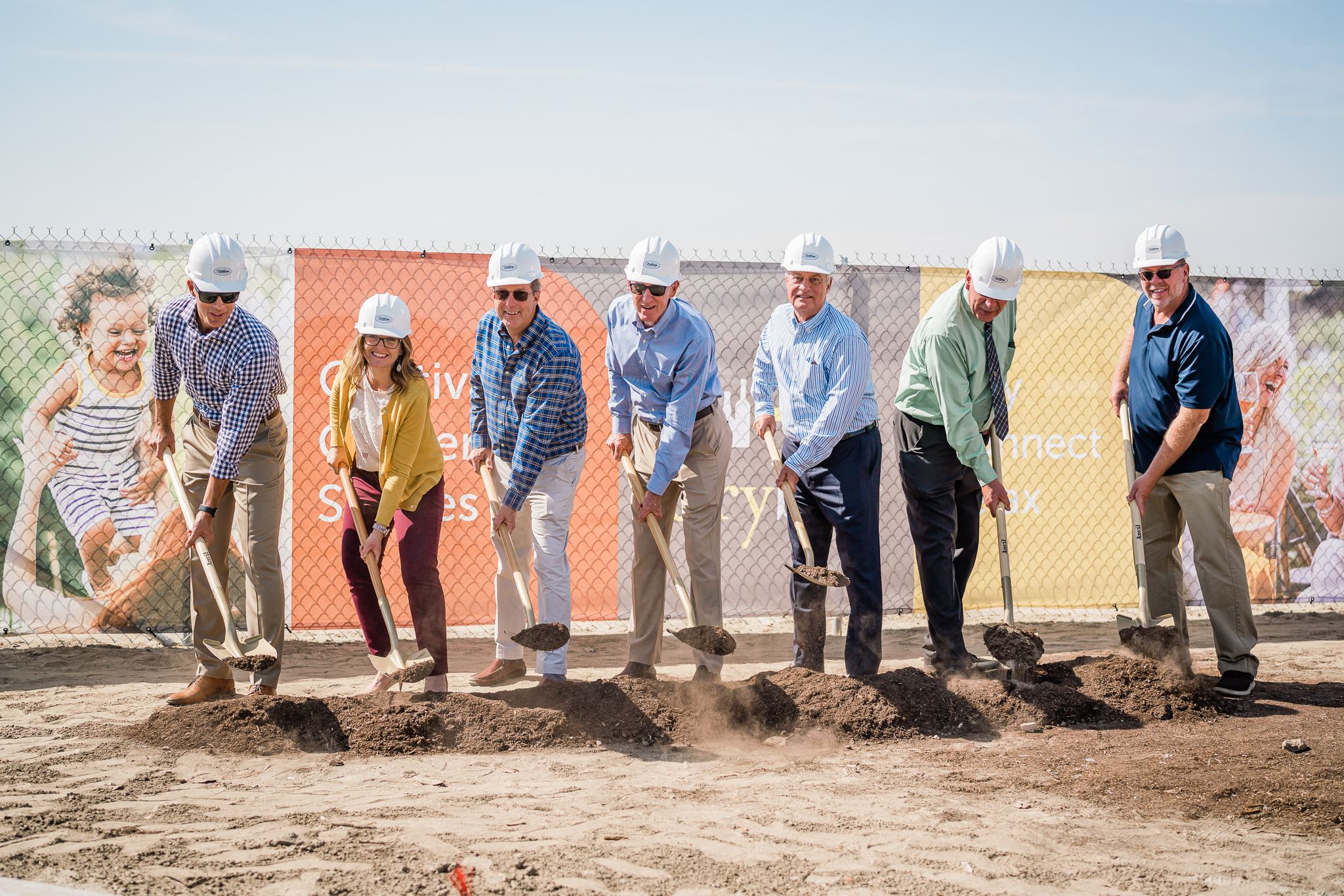 As part of Bolthouse Properties' Seven Oaks master-planned community, Belcourt Village has been designed as a destination center and gathering place — a place where neighbors meet for coffee, friends meet for lunch, and where families enjoy each other's company after dinner.
"This is not a drive-thru shopping center," said Bruce Davis, Bolthouse Properties Executive Vice President of Development. "This is a gathering space — intentionally planned and designed with the community in mind."
At the southwest corner of White Lane and Buena Vista Road, Belcourt Village is being developed with open spaces that include seating and lounge areas, firepits, decorative lighting, enhanced landscaping, pedestrian linkage to surrounding neighborhoods, and specifically curated businesses that promote the "stay awhile" feeling.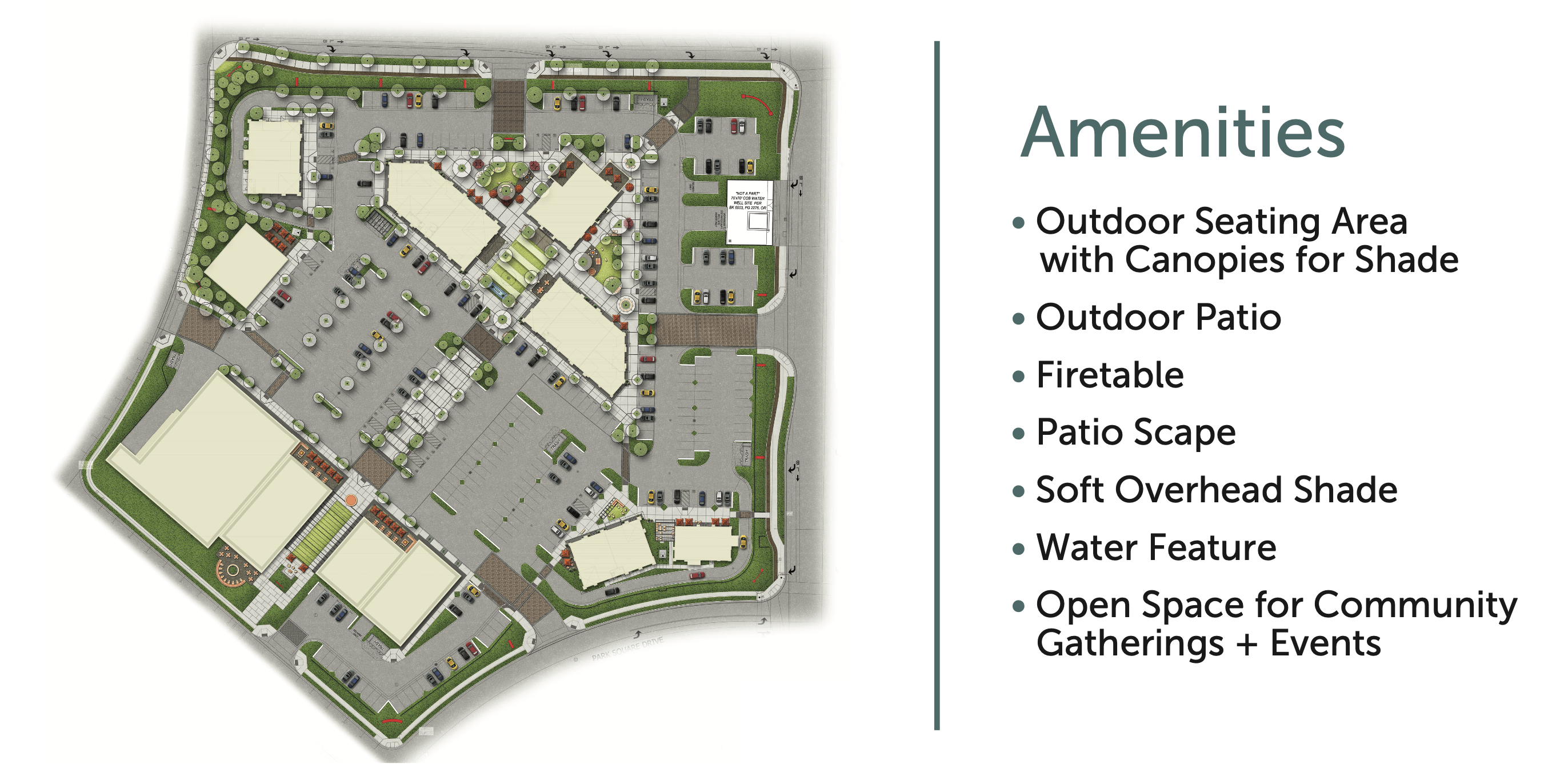 "We want people to spend time there," said Bolthouse Properties Vice President of Development Jeff Eittreim. "And that has a lot to do with the businesses in the center."
It's this vision that led Bolthouse to focus on specific kinds of businesses to partner with.
Belcourt Village is currently home to Starbucks and will soon in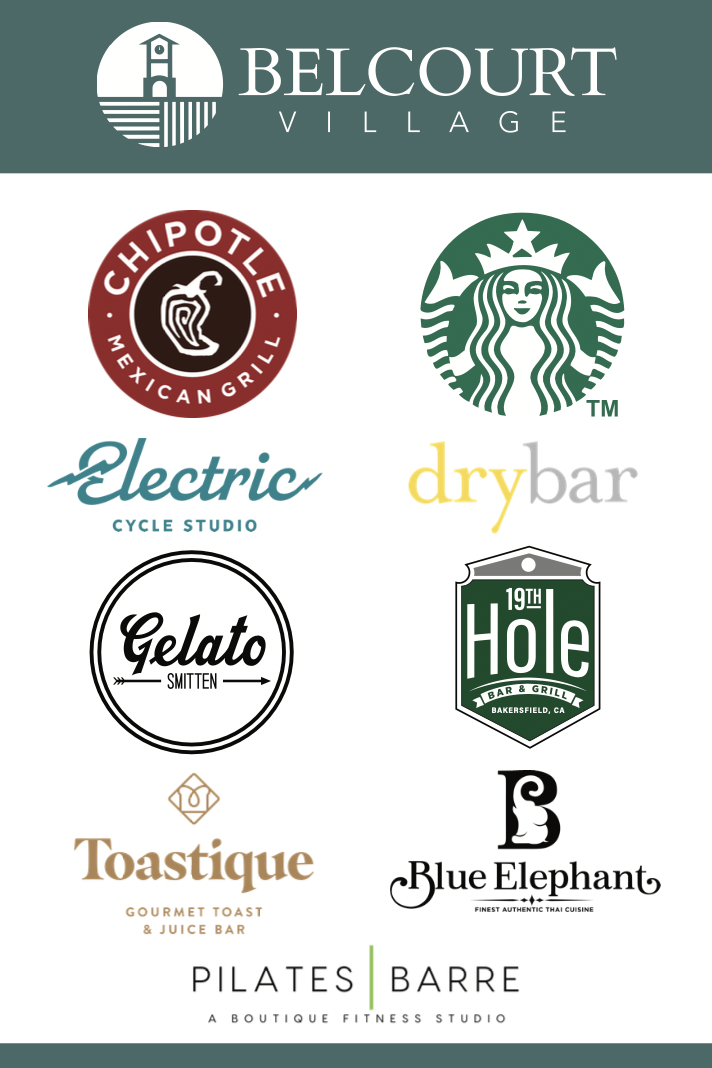 clude Electric Cycle Studio and Pilates Barre, which are gearing up to open their doors before the end of the year!
Phase two construction brings the addition of two buildings in the centers core, giving shape to the community gathering space, The Point. The Point is the space for special events and holiday celebrations while the surrounding buildings will be home to the iconic Blue Elephant, specializing in Thai cuisine; Gelato Smitten, an extension of the beloved Smitten brand; drybar, a locally owned installment of the "Just Blowouts." franchise; and 19th Hole Bar & Grill, a family-owned restaurant to offer American-cuisine.
Additionally, a third building is being constructed as part of phase two to be home to Bakersfield's first Chipotle drive-thru and Toastique, a gourmet toast company and locally owned franchise.
Mike Meyers, Senior Principal at Lifescapes International and landscape architect for Belcourt Village, explained the philosophy of creating multiple spaces in one overall space using landscaping and hardscaping.
"In Belcourt Village, we'll have what we call buffer zones — an area where a family or small group can sit with landscaping around them to give them more of a private feeling, so they aren't having a conversation out in the open."
"You'll be able to go and have coffee, have lunch, meet a client, be on a call," he said. "You'll have open spaces and can easily move to a more private area when needed. And all without having to get in your car and drive somewhere."
The pedestrian access and walkability are unique to Belcourt Village as it will have access from the Belcourt Seven Oaks neighborhood via the existing trails and connect to the planned landscaped sidewalks and walkways.
"Bolthouse is really thinking outside the box," Meyers said. "They are bringing something new to Bakersfield."
The new businesses and The Point expect to open in late spring or early summer of 2023, with more yet to come.