Electric Cycle Studio: Spinning soon at Belcourt Village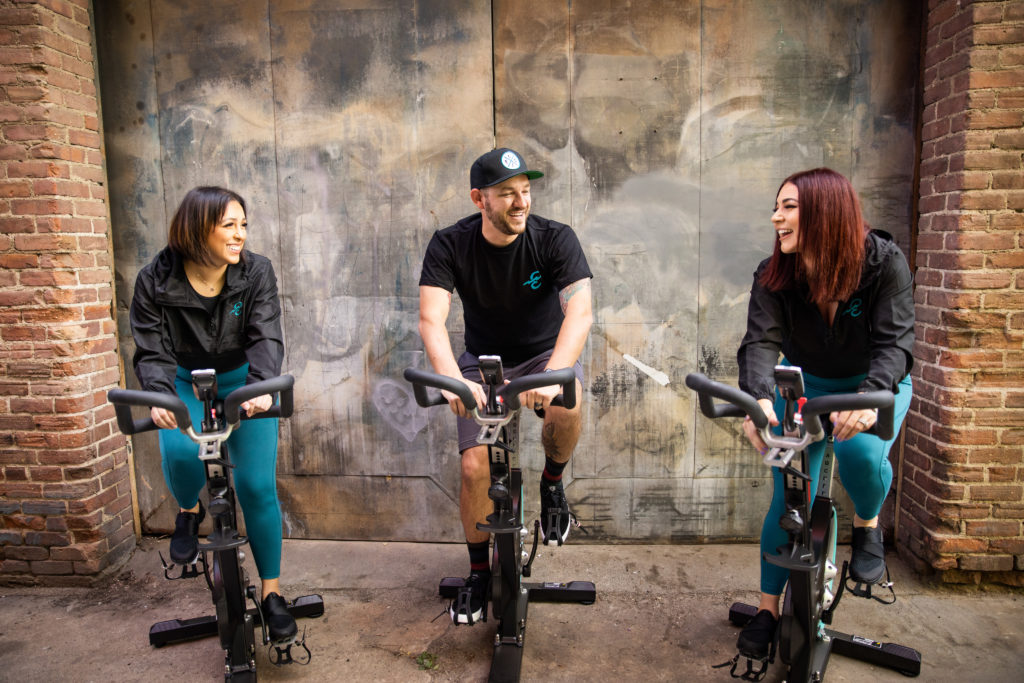 As temperatures rise, so does exhilarating news from Bolthouse Properties' latest development, Belcourt Village. Last month, Belcourt Village opened the destination lifestyle center with Starbucks, and will soon welcome Pilates Barre and Electric Cycle Studio.
The ownership team members at Electric Cycle Studio are all Bakersfield natives that provide a unique blend of instructor, rider, and business points of view. Patrick and Ashlee Bailey are a husband-and-wife team that developed the concept of Electric Cycle Studio; Patrick brings his financial knowledge and background for the behind-the-scenes work necessary to bring Electric's vision to life. Ashlee's experience as an avid rider allows the team to build a tailored experience unique to the member's perspective. Kathy Burgos is the key ingredient in delivering high-energy spin classes to beginners and cycling enthusiasts alike, where the experience is everything. She has been spinning for ten years, with five of those being up on the podium as an instructor. They believe that the combination of these diverse perspectives will transform our community's fitness through powerful spin classes at Electric.
"Our passion and drive to provide the community with a space that leads curated spin classes in an inclusive and welcoming atmosphere is the foundation for our vision. Our decision to remain locally owned is strategic," says Ashlee Bailey, owner.
Electric Cycle Studio's rhythm-based, indoor cycling classes may look like a leg-focused cardio workout, but it's so much more than that. From arm weights to mental fortitude, your mind, body, and soul will be energized, connected, and well taken care of. The low-impact workout each class provides allows riders to choose their intensity and modify it as needed. Electric Cycle Studio will have multiple options for the community to experience the good rides and electric vibes of their studio.
"We are ecstatic to be opening our doors to the community and remind everyone that they can do hard things. We want you to feel welcome upon entry, powerful while riding, and energized as you leave. Electric Cycle Studio will empower and elevate everyone who steps through our doors," adds owner Patrick Bailey. To learn more about monthly memberships, class packages, and drop-in rates, visit them online at electriccyclestudio.com.
As Phase 1 of the construction completes, Bolthouse Properties looks forward to commencing construction of Phase 2 later this summer. "There's a lot of buzz in anticipation of what is to come at Belcourt Village! We've been specifically focused on local eateries to support the new tenants and growing community and are excited to welcome Blue Elephant to Seven Oaks next Spring. Their addition will provide neighboring residents and businesses an alternative sit-down dining option right in their backyard," says Executive Vice President of Development, Bruce Davis.
Over the coming months, as the community begins to enjoy the new offerings at Belcourt Village, expect to hear more exciting revelations about Phase 2. For the latest developments on Belcourt Village, visit online at BolthouseProperties.com.