Discover the Magic of the Holiday Season: Join Us at the December 2nd Holiday Pop Up Shop!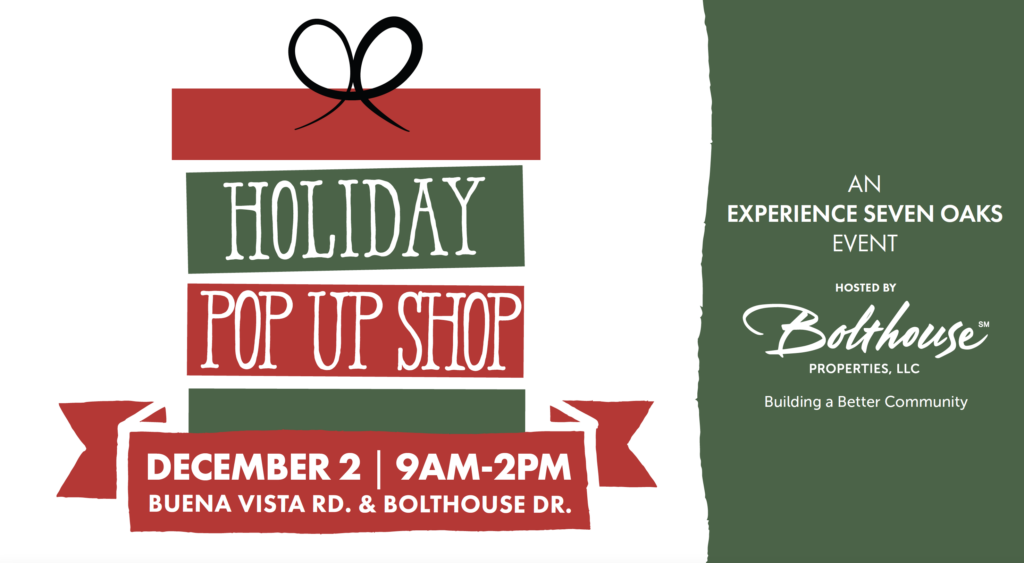 A Festive Extravaganza of Gifts, Goodies, and Holiday Cheer
The most wonderful time of the year is almost here, and what better way to kick off the holiday season than by immersing yourself in the enchanting atmosphere of a Holiday Pop Up Shop? Mark your calendar for December 2nd and get ready to experience a day filled with festive fun, unique gifts, delicious treats, and the joy of community spirit.
The Holiday Pop Up Shop is the perfect place to find one-of-a-kind gifts that will bring smiles to your loved ones' faces. Discover a wide array of handcrafted treasures, locally made products, and artisanal goods that you won't find in mainstream stores. Whether you're searching for a special gift for a family member or a friend, you're sure to find something truly unique and memorable with the 80 + artisan vendors.
From beautifully hand-painted ornaments to hand-stitched textiles, stunning jewelry, and delightful homemade candles, the Holiday Pop Up Shop is a treasure trove of artisanal wonders. Each item carries the dedication and creativity of its maker, making it a thoughtful and heartfelt gift choice.
No holiday event is complete without delectable food and treats, and our Pop Up Shop won't disappoint. Satisfy your cravings with a variety of mouthwatering goodies, from freshly baked cookies and baked goods to savory snacks. There's something for every palate, and you can indulge while strolling through the Pop Up Shop or stop by Sequoia Sandwich Company or the newest addition to The Shoppes at Seven Oaks Business Park, Mas Bella Restaurant & Lounge!
Lastly, immerse yourself in the holiday spirit with your favorite holiday tunes and even a visit from Santa himself!
Come one, come all, and let's celebrate the holiday season together at the December 2nd Holiday Pop Up Shop, An Experience Seven Oaks event hosted by Bolthouse Properties. See you there!
To stay up to date on the latest events and discover more about life within Bolthouse Properties' master plan of Seven Oaks, visit www.ExperienceSevenOaks.com and download the Experience Seven Oaks app, available for Apple iPhone and Android users through the app store.