2019 Bolt of Hope to help fund Field of Dreams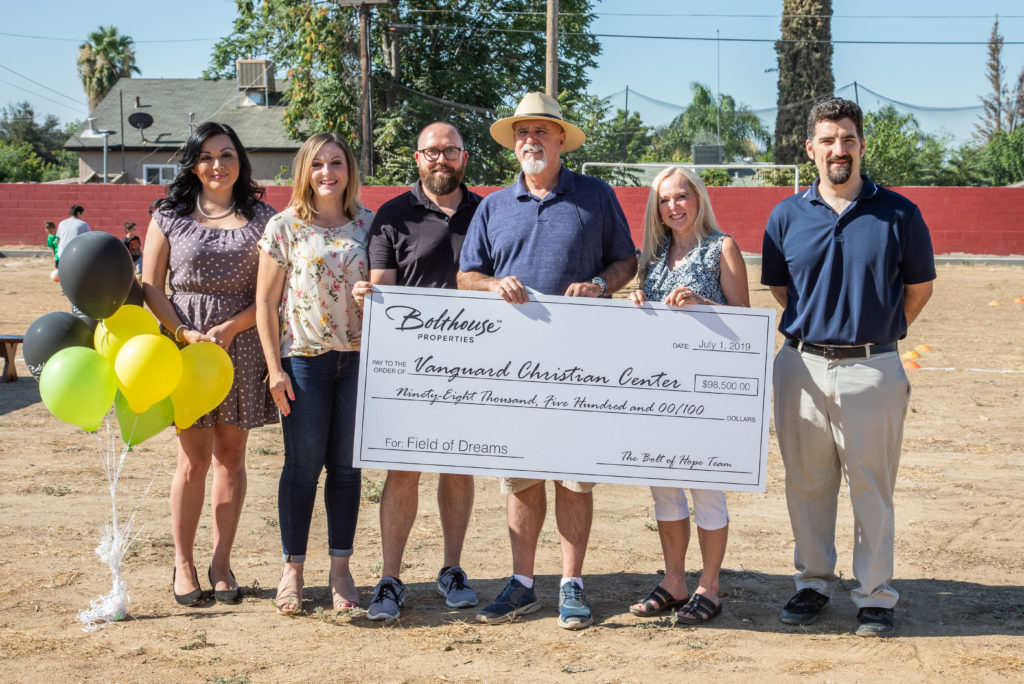 Vanguard Christian Center's sports field, while desolate in appearance, has been a beacon of hope to many. Located at 1701 Niles Street, the field has served the surrounding youth with sports, movie nights, and, more importantly, mentorship. Dennie Watson, pastor of Vanguard Christian Church, oversees the field and its activities.
"The hope and healing that has occurred over the years, through today, make the field an oasis to an otherwise dark part of town," shared Dennie.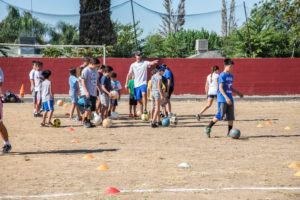 Over the last several years, Vanguard Christian Center has made great strides in improving the condition and usefulness of the field – removing old foundations, adding lights, fencing, and even grass. Unfortunately, the grass proved difficult and costly to maintain and so the field eventually returned to dirt.
While its condition has not stopped Vanguard or the neighboring youth from using the field, Vanguard Christian Center has been seeking the opportunity to cover the field with artificial turf as the turf would allow for expanded programs and opportunities for surrounding youth.
Bolthouse Properties' Bolt of Hope team learned of Vanguard Christian Center's project in 2018 while evaluating projects for the Bolt of Hope Grant.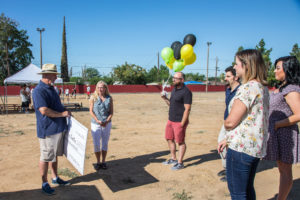 On Saturday, July 27 the Bolt of Hope team had the great honor of surprising Vanguard Christian Center with the 2019 Bolt of Hope Grant. The grant provides the funds necessary to complete the artificial turf as well as assist with:
Finish curbing and base-layer application for track and field
Upgrade and/or replace fencing and security measures
Bolt of Hope is a team comprised of Bolthouse Properties' employees whose vision is to grow God's kingdom in Bakersfield through love and compassion, by being open-minded to the needs in our community, and by watering the seeds planted by local organizations that have a passion for being the light in the world.
2019 is the second year the Bolthouse Properties' team provided a Bolt of Hope Grant. The current grant is the fourth grant overall. In 2018, the team was privileged to present a grant to three local organizations: LiFT, One Door Recovery, and Garden Pathways.