Welcome to the Neighborhood, Dr. Kaur!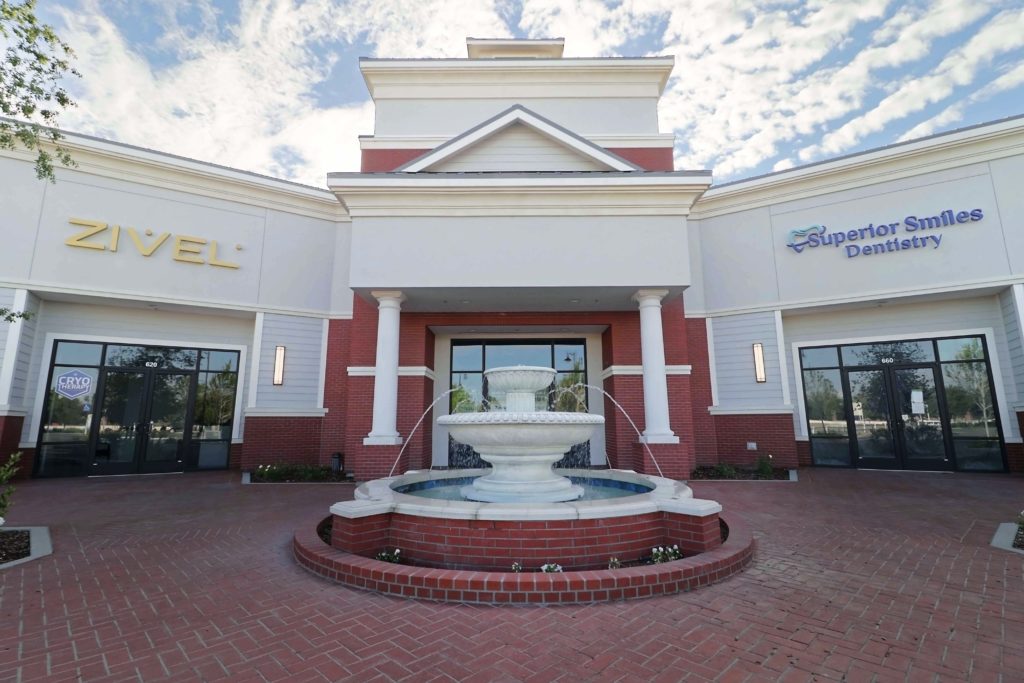 This past July, after a few unforeseen obstacles Dr. Harsimran Kaur, DMD opened her dental practice, Superior Smiles in The Shoppes at Seven Oaks Business Park located at Buena Vista Avenue and Bolthouse Drive
The process of opening up a private practice began several years ago, shortly after Dr. Kaur and her family relocated to Bakersfield, CA after living on the East Coast. As a resident of Seven Oaks, Dr. Kaur was already familiar with the area including new developments from Bolthouse Properties.
"I knew early on, I wanted a location that wasn't already served and provided convenience to my patients and my family. After some market research, we recognized The Shoppes at Seven Oaks Business Park provided us the ideal location – close proximity to schools, businesses within the Seven Oaks Business Park, and the neighboring residences. We knew this is where we are meant to be!" said Dr. Kaur.
Superior Smiles offer cosmetic dentistry, pediatric dental care, orthodontic dental care, and routine care. A one-stop dental practice for the entire family!
Dr. Kaur practices the Concept of Complete Dentistry, which emphasizes a comprehensive, individualized approach to a patient's dental care, beginning with prevention and early intervention.
The complete dentistry that Dr. Kaur practices require an understanding of every structural part of your chewing system, including your jaw joints, facial and temporal muscles, and teeth. In the long run, this could save you from years of pain, suffering, and extensive costs for multiple and repeated dental work.
Dr. Kaur admits the process of opening her practice had its challenges, but now that Superior Smiles has settled in, she is pleased with the journey.
"We are excited to welcome an additional healthcare service to our neighborhood center. We believe Superior Smiles complements the specialty services already being provided by Zivel, Pair & Marotta, and Kern Endocrine," said Jeff Eittreim, Assistant Vice President of Development at Bolthouse Properties.
As the year continues to unfold, Bolthouse Properties looks forward to updating the community on the latest news within Seven Oaks.
Contact Information:
4605 Buena Vista Road, Ste 660, Bakersfield, CA 93311
Phone: 661.454.7600
Open Monday – Thursday from 8 am to 5 pm